Recap! Recap! March hasn't been as eventful as the previous months though. But that's better than nothing and being bored to death ;)
Started the month w/ a morning walk and exercise with teacher michelle (my longest closest bestest friend along w/ ysiad)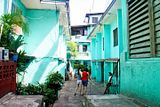 Happy Birthday my dawter Kariz! Mommy ♥s you..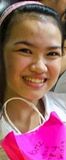 Went to Megamall w/ Janna MOMO & Maro while my mom's having her diamond peel at Medical Plaza(?) and since Janna is such a MOMO, we headed to Bo's Coffee where Ms. Talitha & Ms. Donna were both studying for their exams, quiz bee, etc. etc. The ending: we ate dinner at Amici. -_-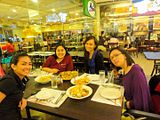 March 10
My own version of Aglio Olio - though I'm not the one who cooked it but I invented the recipe. Pasta+Olive oil+Garlic+Seafood+Broccoli+Walnuts. It's simple but super yummy! For me, that is. And this has been my Lunch and/or Dinner every so often. Favorite!
Foods I CAN meke: Mashed Potato, Pastillas & SALAD!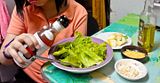 March 17
Visitors Alert! Marky, Arthur and Liz -got the books I donated for their project :)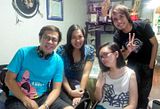 March 25
Happy Birthday Teacher Michelle! Belat! Magka-age na tayo! Since she's not allowed to eat sweets, she blew the pizza instead ;P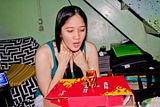 March 26
Suuuuuunog!!!! It was really close to our place, as in! Thank God it quickly got under control.. THANK YOU!!!
Surprise (wala lang) gifts! :) Thank you Sweet Ivan & Tippy (
Hey Kessy
)! Aylabit! ♥
Anyway, is it still summer time? Because the weather seem to have mood swings; SUPER HOT then non-stop rain then it' SUPER HOT again! :\