Ang cute ni Maro!!!! These pics were taken in 2004 and/or 2005 nahalungkat ko from my old online photo album together with a lot of other pics.. ;)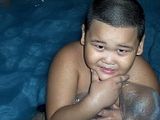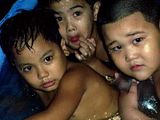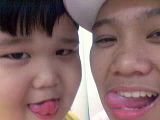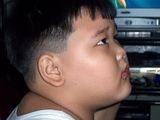 And now GIANT BIG BOY na..
na puro kalokohan.. ayan pinag-tripan yung gamot ko sa singaw.. tumapon. lagot!
and btw, ang cute ko noh? para akong clown! ;P haha.